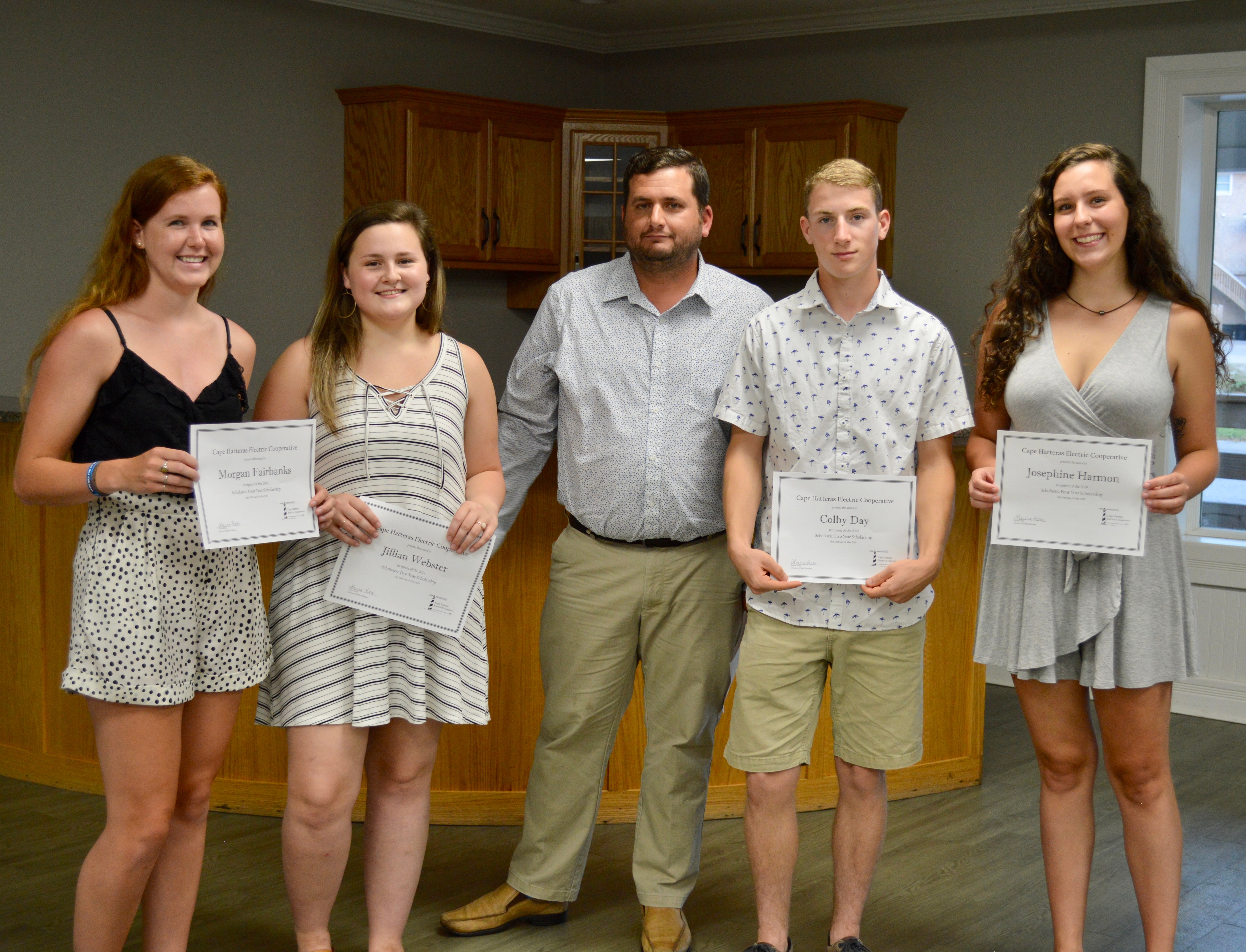 As a locally-owned and controlled electric utility, we are committed to improving the quality of life for the people of Hatteras Island. This is reflected in part by our investment in the next generation of cooperative members - our children.
Annually, we award three scholarships to graduating seniors who live on Hatteras Island and are planning to attend an accredited technical/vocational school, community college, or four-year college or university. Each scholarship is worth $1,000 per semester, for up to eight semesters. The application period runs from February to March, and qualifying applicants are required to complete an interview with the CHEC Scholarship Committee in April.
Download the 2022 Application here.
For more information on our scholarship program, please contact Laura Ertle at (252)995-7083 or LauraE@chec.coop