Touchstone Energy Sports Camp Scholarships are awarded each year by CHEC to two middle-school students (one boy and one girl) to attend basketball camps on two of North Carolina's largest college campuses. Across the state these scholarships are awarded to more than 50 middle-school students.
To be eligible to apply, students must be rising sixth, seventh or eighth graders at a qualifying school in North Carolina.  Applications will be judged on their academics, extra-cirricular activities and an essay that must accompany the application.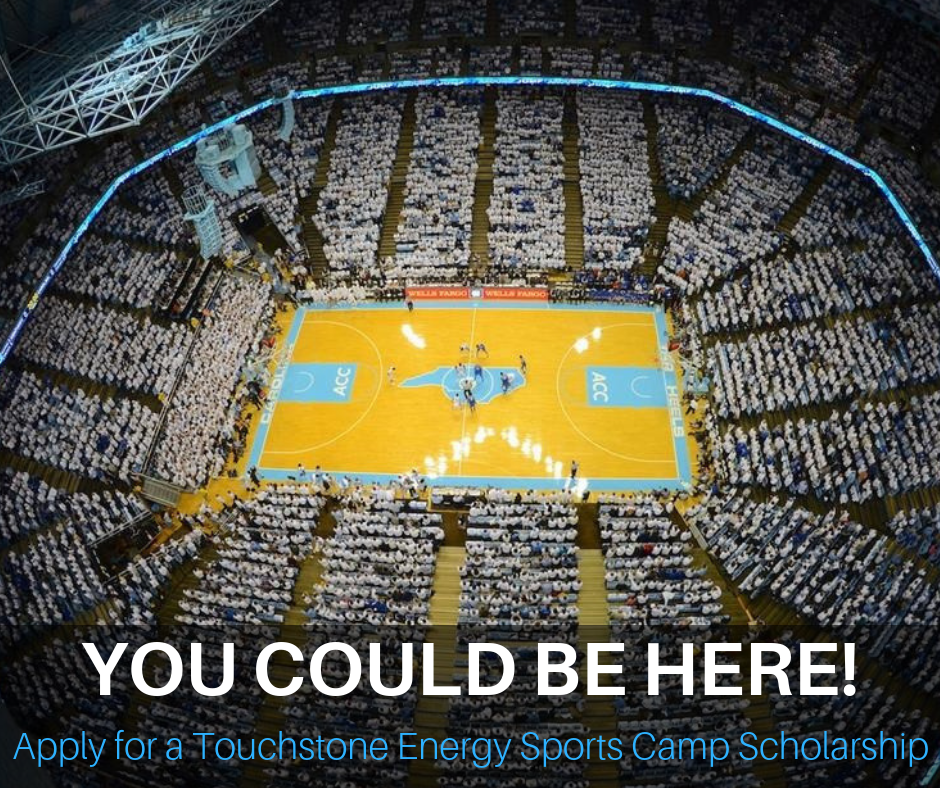 Both camps are held in the summer, and campers will work closely with the championship winning college coaches to develop fundamental skills, helping the young athletes perform and excel both on and off the court. Campers will stay in dorms overnight during the camp sessions.
The Touchstone Energy Sports Camp scholarship program provides a unique educational and athletic opportunity for our state's youth and demonstrates Touchstone Energy's core values of accountability, intergrity, innovation and particularly, commitment to community.
If you have questions, please contact Laura Ertle at (252)996-5616 Ext 234 or LauraE@chec.coop.